Breakfast | Lunch | Bites | Dinner
Every Thursday evening
& Sunday afternoon
LIVE JAZZ MUSIC
JAZZ Coffee & Wines is the place to go for the best coffee and amazing wines. JAZZ is located just  a few steps away from Noordeinde Palace, in the historic heart of The Hague. Have a relaxing start to your day with a delicious breakfast at JAZZ. Enjoy a lunch that you can put together yourself by selecting several small dishes. Or end your day having drinks with friends at JAZZ. On our menu you'll find dishes with a wide variety of flavours, inspired by the French and Mediterranean kitchen, with the occasional sidestep to other culinary locations.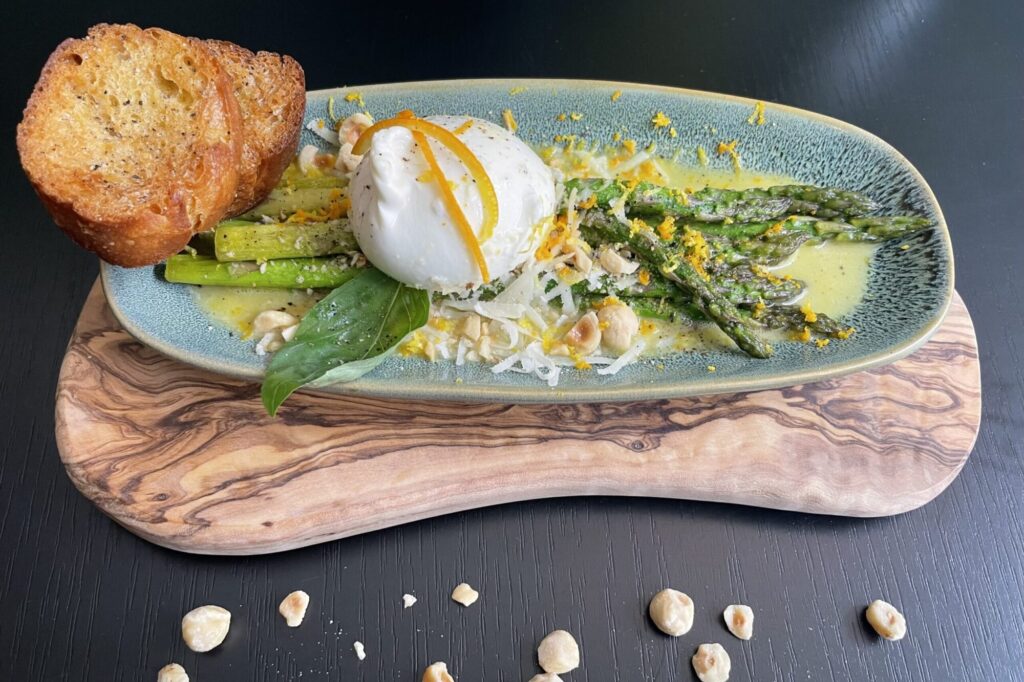 JAZZ Coffee & Wines strives to be a sustainable business. We preferably use organic products and our menu mainly features vegetarian dishes. We buy locally where we can and always choose suppliers that produce sustainably and deliver by bike or electric vehicle. The wines we offer are all produced in Europe, to limit global transportation. JAZZ adheres to the minimal waste principle, so we buy our fruit and vegetables from InStock to help battle food waste. We're by no means perfect, but we do our part where we can.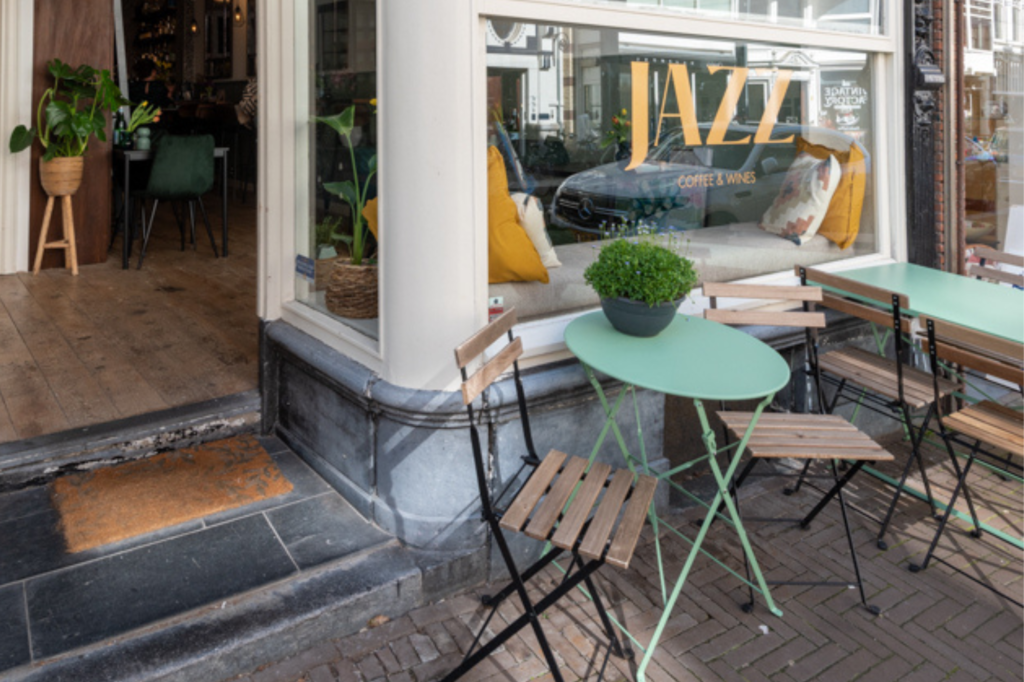 You're always welcome to drop in for breakfast, lunch or drinks. Relax and have a seat or get your order to go. Want to try something different? Order a picknick basket at the bar! It is of course also possible to make a reservation. We offer room for groups up to 12 persons, though we're happy to add an extra table to accommodate your wishes. Our terrace seats about 20 people. If you want to have drinks with a larger group, you can! We have standing room for about 30 people at the bar. Larger groups are welcome as well, just give us a call and we discuss the possibilities.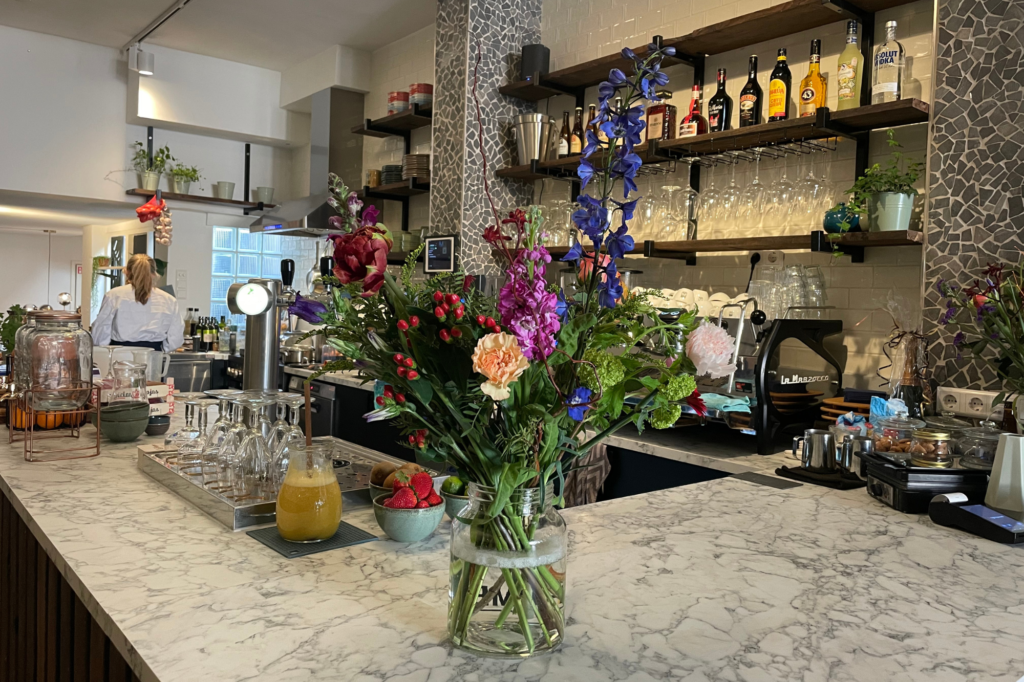 Gamba's in knoflookolie 9
Gegrilde druiven met burrata 10,75
Pimientos de padrón met zeezout 7
griekse schapenkaas met groente uit de tuin 10,25
Octopus salade met aardappel en nduja 14,75
Toast champignon met hazelnoot 9,5
VERSE Vijgen met geitenkaas 9,75
Ansjovis met olijven en groene peper 8,25
Gemarineerde manchego 7,5
Blini's met zalm en mierikswortel 7,25
Jamón serrano op toast 8,75
Kleine kaasfondue met groente 14
GEMARINEERDE ARTISJOK 7,5
At JAZZ Coffee & Wines we want to offer people a cosy spot and a unique experience. Come in and be surprised by art expositions, concerts, tastings and book presentations. Every Thursday evening (19.30 – 21.30) and Sunday afternoon (15.30 – 17.30) there will be live music events. Stay updated on our events calendar via social media and our newsletter. Are you an artist and do you want to show your work at JAZZ? Are you looking for a place to showcase your music? Would you like to present your book? It's all possible at JAZZ! Get in touch with us to discuss the possibilities.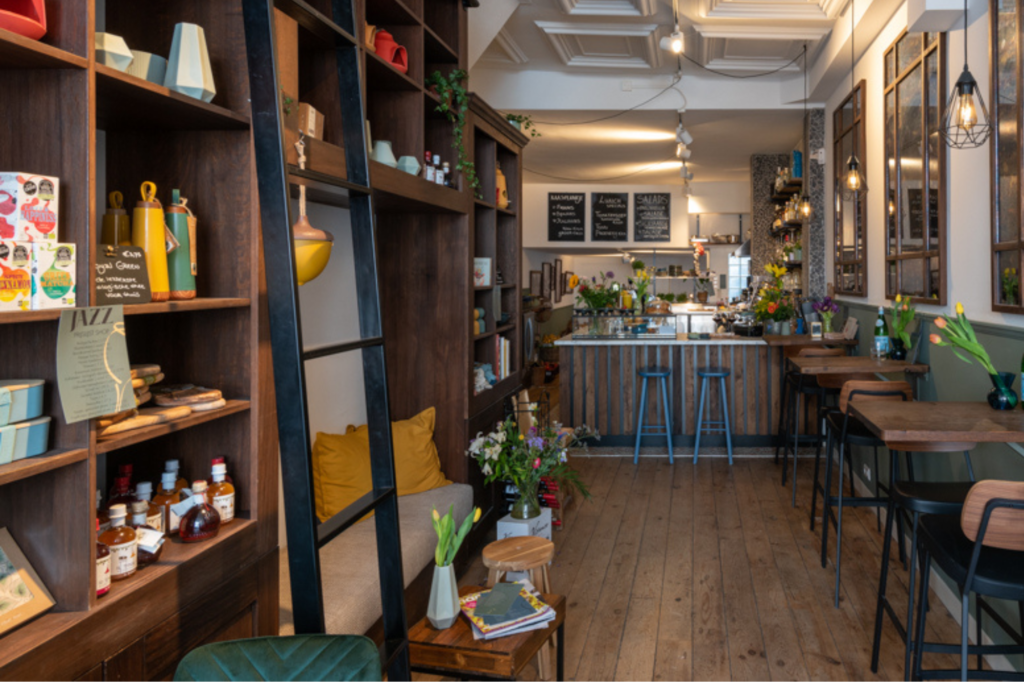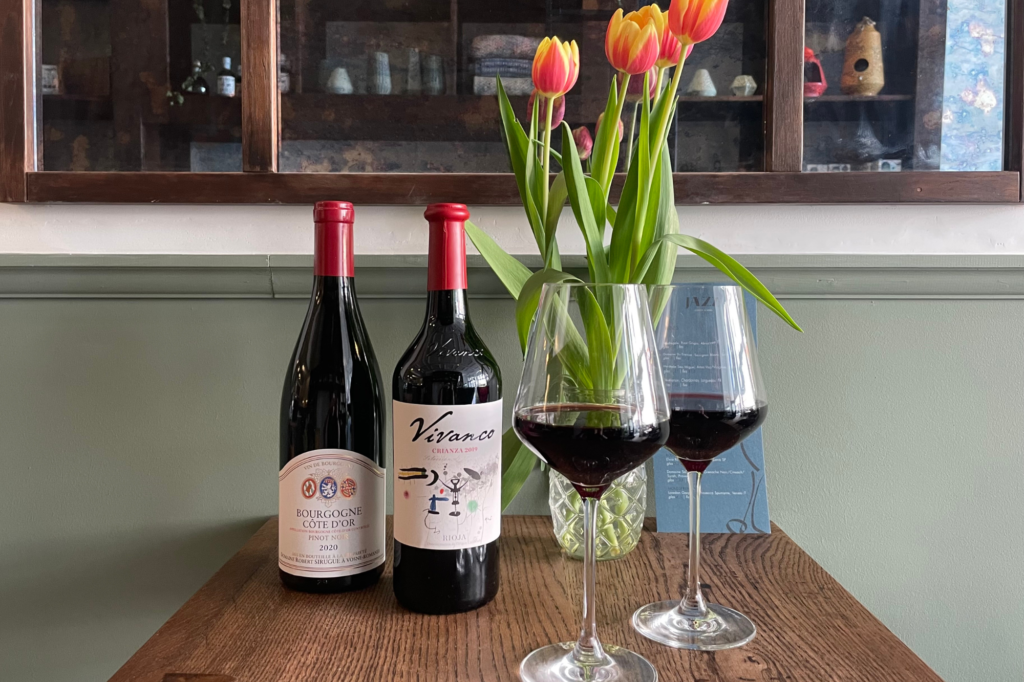 Are you looking for a special gift? JAZZ Coffee & Wines sells a wide range of culinary tools, cook books, crockery and accessories. Here, our sustainable vision also applies and we purchase sustainable products whenever possible. We also sell several products that we use in our own kitchen, such as organic olive oil, vinegar and herbs. Do you want to drink the best coffee at home? Then you can buy your coffee beans at JAZZ! Of course, the art on our walls is also for sale.
JAZZ Coffee & Wines is looking for cheerful, spontaneous and creative kitchen and wait staff. We're specifically looking for an independent cook (20/24 hrs) with experience in preparing high quality Mediterranean dishes, who loves to create new dishes to keep our menu fresh and exciting.
We're also looking for wait staff for a minimum of 8 hours per week. Would you like to be part of our team? Send a mail to info@jazzcoffeewines.nl
Subscribe to our newsletter to receive invitations for tastings, expositions, performances and events.