Are you looking for a special gift? JAZZ Coffee & Wines has its own range of products which includes kitchen utensils, cookbooks, crockery and accessories. Various products that we work with in the kitchen are also for sale. Like olive oil, vinegar and herbs. If you also want to drink the best coffee at home, you will soon be able to find coffee beans at JAZZ. And of course, the art on the wall is for sale too.
While selecting our products, we only choose to work with producers who are committed to a better world, with a focus on circular and organic production.
THE ASSORTMENT OF THE JAZZ-SHOP INCLUDES:
Olivewood tapas boards, different sizes
Portuguese ceramic serving dishes
Cheese board and knives, for the most beautiful serving boards
Birdhouses made from recycled plastic
Flower bulbs to enhance biodiversity in the city
Cookbooks and wine guides with a focus on special wine and food combinations
Biodegradable lunch boxes and drinking cups
Biologische olijfolie en balsamicoazijn uit de Provence
Shawls made from recycled cotton
Hague honey, directly from the beekeeper
The assortment will change from time to time. Step by JAZZ Coffee & Wines and surprise yourself!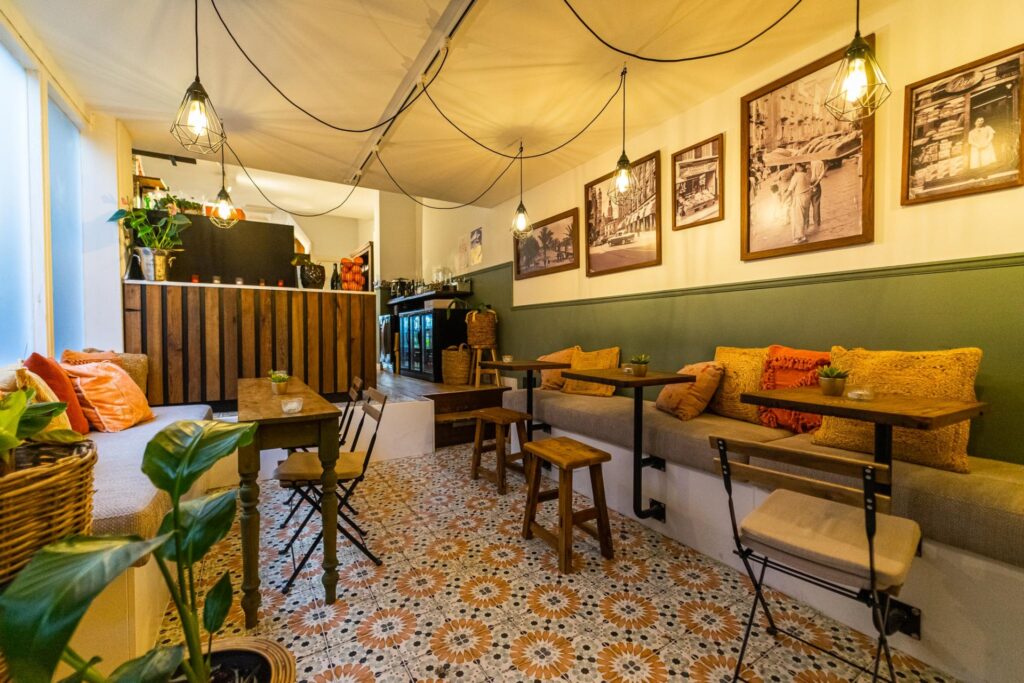 In case you have any questions about our products you can send an e-mail to info@jazzcoffeewines.nl.